36th SIDIM – Research in Mathematics
Next February 26th – 27th, the 36th SIDIM "Seminario Interuniversitario de Investigación en Ciencias Matemáticas" an annual event made between universities will be held virtually with several plenary talks, multiple parallel sessions and posters on research in mathematics, applied mathematics, statistics, computer science, and math education.
This year our Head Enrique Zuazua will be giving a contributed presentation on February 27th at 17:30H – ROOM 5, as part of the minisymposia (thematic sessions) on recent advances in partial differential equations.
TO ATTEND TO THIS TALK
WHEN?
February 27th, 2021 – 17:30H (GMT European central time)
WHERE?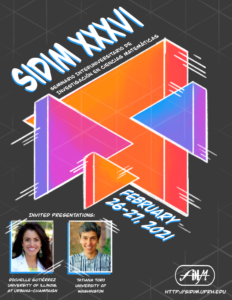 Check the complete schedule for the 36th SIDIM.